More Evidence That Infections Cause Heart Disease — Also in Transplants
By Maggie Fox, Health and Science Correspondent

TORONTO (Reuters 9/19/00) - Researchers said on Monday they had more evidence that infections may help cause clogged arteries, but warned it is too soon for people to hope that they can pop a few antibiotics and skip the diet and exercise.

Several studies presented at a meeting of infectious disease experts in Toronto showed links between clogged arteries and infection with Chlamydia pneumonia bacteria, which cause respiratory and other infections, as well as cytomegalovirus, a common herpes infection.

Viral and bacterial infections are known to sometimes cause heart failure, but their role in other kinds of heart disease is more controversial.

Dr. Hannah Valantine, a professor of cardiovascular medicine at Stanford University, found evidence that cytomegalovirus (CMV) might cause inflammation that, along with high cholesterol, could cause clogged arteries.

She found that organ transplant patients who had a previous CMV infection were more likely to develop transplant atherosclerosis — a complication of having a transplant.

"If you take a bunch of heart transplant patients and screen them routinely using sensitive techniques for CMV, you will find evidence of atherosclerosis — thickening of the blood vessels ... during the time of infection," Valantine told a news conference.

Also, when rats were infected with rat CMV and given heart transplants, they developed atherosclerosis. But giving them the antiviral ganciclovir, which battles CMV, prevented this, she told the American Society of Microbiology conference.

Atherosclerosis, or coronary artery disease, is caused when immune system cells latch on to cholesterol particles and try to pull them out through the blood vessel walls. They get stuck because they are too fat and the result is a "plaque" or clogged area.

Scientists think inflammation, perhaps caused by a bacterial or viral infection, might bring in more immune cells and worsen the process of atherosclerosis.

"It seems there is an interaction between high cholesterol and the inflammation caused by these viruses," Valantine said.

Dr. Javier Nieto, an epidemiologist at Johns Hopkins University, said this did not mean that eradicating infections would eradicate heart disease. "This infection theory, even if proven, is not going to give people an excuse to have an unhealthy diet or smoke," Nieto said.

"These things probably act in concert," Valantine agreed. "I think there are a lot of different risk factors and they are all additive."

Valantine said CMV routinely and harmlessly infects up to 80 percent of the general population.

In people whose immune systems are suppressed, such as those infected with the AIDS virus or the elderly, it can cause problems that include blindness. And it people with high cholesterol, she said it just might cause heart disease.

Evidence has been building for years that other microbes might contribute, too.

Marnie Fiebig, a graduate student in microbiology at Queen's University in Kingston, Ontario, found chlamydia in 89 percent of tissue samples taken from 47 patients who had various operations for their clogged arteries. And of the same patients, 93 percent bad chlamydia in their blood.

Of 50 other patients who were the same age but who did not have atherosclerosis, 60 percent had chlamydia in their blood.

Now several studies are being done to see if antibiotics can reduce heart disease — one by Pfizer (PFE.N) to see if its drug Zithromax, known generically as azithromycin, can reduce atherosclerosis in heart attack patients.

But it can be very hard to eradicate a chlamydia infection. The U.S. National Institutes of Health is testing to see if a year's treatment with azithromycin can help patients with coronary artery disease.

And Bristol-Myers Squibb (BMY.N) is testing its antibiotic Tequin, known generically as gatifloxacin, to see if patients give cholesterol drugs do even better if the antibiotic is added to the mix.


Italy-Organ Donation Symbol
ROME (AP 8/28/00) — Organs from a 7-year-old American slain by bandits in southern Italy in 1994 have helped keep at least five people alive, the boy's father told an international organ transplantconference Monday.

The gifts by Nicholas Green's parents have also helped foster organ donations in long-reluctant Italy, father Reginald Green said.

"The tragic story that hit my family in '94 has helped Italians understand the importance of organ donations," Green told the International Conference of Transplantation.

They vacationed in southern Italy.

The Green family stunned an already shamed Italy by giving up his organs for transplant, which comparatively few in Italy did at the time. The boy's organs were transplanted into several people, including one who has since named a son after Nicholas, Reginald Green said.

Northern Italy's organ donation rate since has climbed to the European average, although the center and the south still lag far behind.
A Further Report from Dr. Goodpump's Garage Doctors Announce New, Smaller Artificial Heart
PARIS (Agence France-Presse 9/7/ 00)British and U.S. doctors announced Thursday they had carried out the first permanent transplant of a revolutionary type of artificial heart, a thumb-sized pump that had saved a 61-year-old man from imminent death.

The tiny titanium device holds out hopes for millions of people around the world who have chronic heart problems, they said.

The US-made gadget, Jarvik 2000, comprises a pump about the size of a "C" battery and weighing just 3 ounces

The $100,000 invention does not replace the natural heart, Instead, it is attached to the left ventricle, the chamber that gives the heart most of its pumping power when it contracts.

In an operation in Oxford, England, on June 20, a Jarvik 2000 was implanted in the chest of a 61-year-old patient who was only expected to survive a few more weeks, the doctors said.

Within six weeks, the Jarvik had sustained the patient's circulation, his heart and liver functions improved, as did his ability to exercise, enabling him to start living a normal life.

There were no more signs of heart failure, his blood pressure went down but without any adverse effects, and there was "negligible" damage to blood cells from the pump.

"Currently the outlook is dismal for patients with end-stage heart failure who are not eligible for transpiantion," the team, led by Stephen Westaby, of Oxford's John Radcliffe Hospital, reports in Saturday's issue of The Lancet.

"Our laboratory experience and encouraging first clinical intervention with this small, silent intraventricular (device) suggests a potential alternative for many more patients.

"The device seems to be suitable for permanent use, bridge to transplant, or bridge to recovery." The artificial heart has had a checkered history since it was first used in 1985.

Early optimism about these devices was dashed when the early models proved too big and cumbersome, their pump action caused blood clots and infections developed because of tubes that linked them to machines outside the body.

As a result, they only became used as temporary stand-ins, to help severely ill patients survive until they got a heart transplant.

French and Israeli doctors, in separate ventures this year, have carried out permanent transplants on two elderly patients, using much heavier devices weighmg 3.2 pounds and 10.25 ounces. The Israeli patient died less than 48 hours later, although the heart had functioned correctly.

The Jarvik 2000 — made by Robert Jarvik, who made the Jarvik 7, the first artificial heart -- is the smallest artificial heart, harnessing advances in miniaturisation to avoid the need for external tubes or implanted batteries.

The pump pushes the blood around in a continuous flow rather than mimick the in- out action of the heart.

It has a slender electrical power cable that goes up through the chest and neck to a titanium "pedestal" that is screwed to the skull, in the hallow behind the left ear.

The cable then goes out through the skin, connecting to a controller and a battery about the size of a mobile phone, which can be worn unobtrusively on a belt or waistcoat.

The controller enables the pump's speed to be varied from 8,000 to 12,000 revolutions per minute, delivering a blood flow of 6.6 to 17.6 pints per minute depending on the required exertion.

The device can be switched off without risk for up to five minutes.

Three other patients were given the Jarvik 2000 temporarily while they awaited transplants, the Radcliffe Hospital's spokesman, Stephen Argent, told AFP.

The unidentified recipient of the June operation is the first of six people in whom the Jarvik 2000 will be tested as a permanent implant.

"We are very optimistic" about the Jarvik 2000, he said. "We think it's going to save millions of lives around the world." The institutions involved in the project are the Radcliffe Hospital; the Texas Heart Institute in Houston; Jarvik Heart Inc. of New York; and the Royal Brompton Hospital and National Heart and Lung Institute at London's Imperial School of Medicine.

Contributed by Tx Dave Cannavo
First-Ever Transplant Telemedicine Program Brings...
San Francisco, (BW HealthWire 9/13/00)— A pilot telemedicine program initiated by California Pacific Medical Center's Kidney and Pancreas Transplant Team is the first of its kind in the nation to significantly reduce the amount of traveling for patients who live far away from the medical center.

The program, which connects Fresnoarea patients to their San Francisco-based transplant team, provides "virtual visits" in which patients communicate via live television with a kidney transplant physician, social worker or nurse coordinator for check-ups and discussions about medication side effects, symptoms, lab work or emotional issues. Already, more than 25 patients have participated in the program.

"With telemedicine, I can talk to my doctor in San Francisco about post- transplant side effects and my overall health through the television," says Bernice Woods, a Fresno resident who received a kidney transplant in February 2000. "I've had two telemedicine sessions and it's just like talking to a doctor in person -- plus a lot more convenient than having to drive to San Francisco."

"Telemedicine enables us to alwaysbe within reach of transplant patients — even if they're 200 miles away from the Medical Center," says Steven Katznelson, MD, a nephrologist with California Pacific's Kidney and Pancreas Transplant Program. "TMs technology, along with our monthly visits to outreach clinics in Northern California, makes it easier for patients to see their transplant team and offers the very best care and most convenience possible."

The telemedicine technology uses cameras mounted on televisions in San Francisco and Fresno and three ISDN lines connecting the two units. The system allows for immediate transmission of crisp images and sound. Patients sit in front of the television, while a microphone connected to the camera picks up their voice and relays it to the other site instantly, so communication occurs in real time.

While the actual transplant surgery is performed at California Pacific Medical Center in San Francisco, the addition of telemedicine and local doctor visits takes some of the hassles out of life with a new organ.

In addition to telemedicine, transplant team staff reach out to patients Through monthly clinics in Fresno, Modesto, Roseville and the East Bay as well as periodic visits to the South Bay, Reno, Eureka, Redding, Fairfield, Hawaii and the Pacific Rim. The telemedicine technology is not intended to replace Outreach clinic visits, buL rather expands patients' accessibility to their physicians and other experts.

(Ed. What is it about kidney transplants that always puts them first in something new? Oh, must be because if the trial fails they can still walk and talk!)
Cardiac Camp
By Matthew Fordahl - AP Science Writer

HOWLANDS LANDING, Calif. (AP 9/4/ 00) — Four months after her transplanted heart briefly stopped beating, 14-year-old Carina Gonzales pulls herself up a 20-foot wall at summer camp.

John Klymshyn, whose heart condition keeps him out of P.E. class, snorkels and in the ocean off Santa Catalina Island. And Adam Loyd, after eight surgeries and counting, bums up the dance floor.

For five days each summer, children with broken hearts can forget about their cardiac problems and become regular kids at a Catalina Island camp organized by volunteer doctors and nurses.

"I'm just having so much fun I don't think about being sad," said Carina, an Arizona girl who may soon be listed for another heart transplant because of the rejection of her first.

Camp del Corazon -- "of the heart" in Spanish — was founded in 1995 by a pediatric cardiologist and nurse who realized that more than surgery and pills were needed for children who have lived most of their lives in the shadow of death.

This year, the program comprises two five-day sessions separated by Labor Day. More than 200 children ranging in age from 7 to 17 paid nothing to camp with three doctors, more than 20 nurses and dozens of volunteer counselors.

Though some campers have overcome their heart problems, others like Carina face more transplants, surgeries and other health hurdles. A few must be fed through tubes; one a few years ago had to be carried in a wagon.

Because of their medical conditions, most have never been to camp before, said Dr. Kevin Shannon, one of the co-founders and a pediatric cardiologist at the University of California, Los Angeles.

"It's not different from a regular summer camp other than the nurses, the medication and the medical backup," he said. "We consciously try to avoid trying to make this have anything to do with the fact that they have heart disease."

Nearly any child with a heart condition is welcome. Most enjoy a full range of activities including volleyball, music, hiking, kayaking, crafts and swimming.

Shannon and cardiology nurse Lisa Knight started the camp afterá young patient said he was embarrassed by scars from three operations. After Knight made a few phone calls, they were organizing the first session for 49 campers.

"I thought it would be good if he could meet other kids with heart disease," Shannon said. Only a handful of other camps around the nation cater to children with heart disease, and very few are free.

Companies, individuals and organizations fund the program, with a budget of more than $150,000. Doctors and nurses from UCLA and nearby hospitals donate their time — as do the counselors.

Shannon says the challenges are significant: Parents have to be convinced the camp is safe, money must be raised and arrangements made for medical equipment or helicopters to airlift sick children when the need arises.

Then there's seasickness while ferrying the children to the sheltered island cove 22 miles off the coast of Southern California.

"The first year, everybody got sick. I was terrified," Shannon recalled. "All these children with heart disease getting dehydrated, their electrolytes abnormal. I was thinking someone's going down on this. But everybody did fine."

So far, no children have died or even become seriously ill at the camp.

The camp infirmary, which rivals a hospital emergency room, is loaded with boxes packed with pills and thick binders of medical histories. It also has three beds, a defibrillator and other equipment to keep hearts pumping.

"They're a lot closer to medical care than they would be if they were ... playing in their back yard," Shannon said.

Though the medical staff and counselors do not focus on heart problems, the topic arises among the campers. At night, Shannon said he hears campers talking about having chest tubes removed and other procedures.

But the children seem more excited to talk about the climbing wall or "eagle's perch," where they are harnessed before leaping off a pole suspended high off the ground.

In keeping with the true camp experience, there are no soy burgers or fruit cups here. "We roast marshmallows. We eat bacon. We salt our eggs," Shannon said.

The camp attracts volunteers like Linda deBeaumont, a 42-year-old mother who heard about the program while awaiting her own heart transplant.

"I think of what I've paid to send my kids to camp," she said, "and I know they don't get half of what these kids get out of this — a chance to just be kids, to get away and to not even think about being sick."

On the Net: Camp del Corazon: http://www.campdelcorazon.org

American Heart Association: http:// www.americanheart.org (Ed. What a simply Super idea!! Let's hope the AHA is actually involved, they've been very much on the sidelines of heart transplantation for some reason.)
U.S. Blood Shortage Puts Operations on Hold
By Deborah Zabarenko

WASHINGTON (Reuters 9/19/00) - A critical shortage of blood has forced the cancellation of elective surgeries in Los Angeles, Philadelphia and Atlanta, the American Red Cross said on Tuesday.

Both the Red Cross and America's Blood Centers (ABC), which together represent virtually all U.S. blood banks, reported severe shortages at a season when blood supplies are usually adequate.

"This is one of the worst ones that the Red Cross has seen," Red Cross President Dr. Bernadine Healy said in a telephone interview.

Healy said 32 of her group's 36 regions were on appeal, which means either they have less than a day's supply of blood available or they simply have inadequate supply to meet hospital demand.

Those cities in urgent need include Los Angeles, Baltimore, Detroit, St. Louis and Philadelphia, according to the Red Cross. ABC said there were severe shortages throughout the Northeast.

She said the Red Cross had advised hospitals to cancel elective surgery in Los Angeles, Atlanta and Philadelphia.

The reason for the shortage is increased demand, much of it due to the increased number of complex therapies such as chemotherapy, organ transplants and heart surgeries, which require large amounts of blood and blood products, both groups said.

Just one liver transplant can use 120 units of donated blood, ABC's Melissa McMillan said by telephone.

The increase in demand far outpaces the increase in blood donations, Healy said, with donations increasing annually by about 3 percent and demand growing at 6 percent.

The Red Cross needs 80,000 units on hand daily, but now has only about 36,000 a day, according to Healy.

"People often forget for how many medical procedures blood is a vital necessity," Healy said.

Blood shortages are common during the summer months, when schools and businesses are less likely to have blood drives, according to spokeswomen for both the Red Cross and ABC.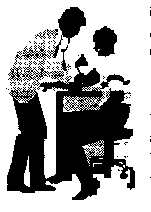 But a crisis in September is unusual and alarming, McMillan said.

"Shortages at this time of the year are uncommon," said McMillan said. "It's a bit frightening, to be honest."

The Red Cross got its message across in a stark advertisement in Monday's Washington Post: "URGENT: BLOOD APPEAL. This is a crisis. More patients need blood and we urgently need your help. Please, give blood right away." Those who wish to donate blood can Call the Red Cross at 1 800 GIVE LIFE, or ABC at 1 888 BLOOD 88 or Web site: www.americasblood.org.